P

roducts
CIRCADIA – BY Dr. Pugliese
The Circadia range of Advance Professional Skincare is formulated using the highest quality Vitamins, Botanical and plant/fruit Stem Cell ingredients thus having the ability to greatly reverse enviromental damage at a cellular level.
"ACHIEVING BEAUTIFUL SKIN FOR A LIFE TIME"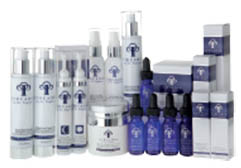 MEG 21 – Advanced Science for Great Skin
A patented formulation that counteracts the destructive effects of skin inflammation, oxidative stress and glycation.
"RESULTING IN A SMOOTH, YOUTHFUL COMPLEXION"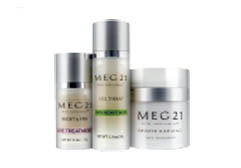 ENVIRON SKINCARE – Dr. Fernandes
A range of products that provides for a complete skin care program, Dr. Fernandes pioneered the use of Vitamin A in a high effective dose and antioxidants more than 20 years ago. Dr Fernandes realized that the cosmetic of the future had to contain adequate amounts of Vitamin A, Vitamin C, and other antioxidants, along with peptides and growth factors, if we intended to protect our skins from the ravages of increasing UV irradiation and the stresses of modern-day life.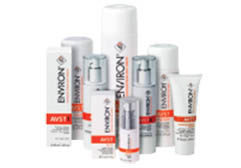 ENVIRON COSMETIC ROLL-CIT
Needling or CIT (Collagen Induction Therapy) is an interesting, low-tech technique that is actually very effective in treating the following skin conditions: wrinkles, loose skin, skin aging, stretch marks (striae distensiae), cellulite, hyperpigmentation and scars.